My Story
ACTOR & RECORDING ARTIST
Tavion Tate Guice aka Tavion Millioune is the CEO of
TG3 MUSIC GROUP (TG3MUSICGROUP.COM)
.
TG3 MUSIC GROUP
has been established for over 20 years in the music industry. In 2015 TG3 MUSIC GROUP was sold. 
Itunes, rhapsody, amazonMP3, beats music, shazam, slacker, googleplay,
iheartradio, emusic, xbox zune live, spotify, jango, pandora, music choice, mtv, vh1
and all internet streaming stores have
TG3 MUSIC GROUP's
artists on it.  You can also subscribe to
TG3MUSICGROUPS
on Youtube to see all the latest music videos, interviews and performances.
IABC Detroit Daily News Feature Story
Bay Area Compass Feature Story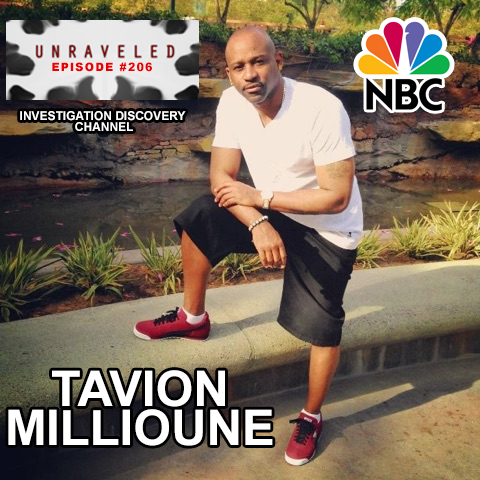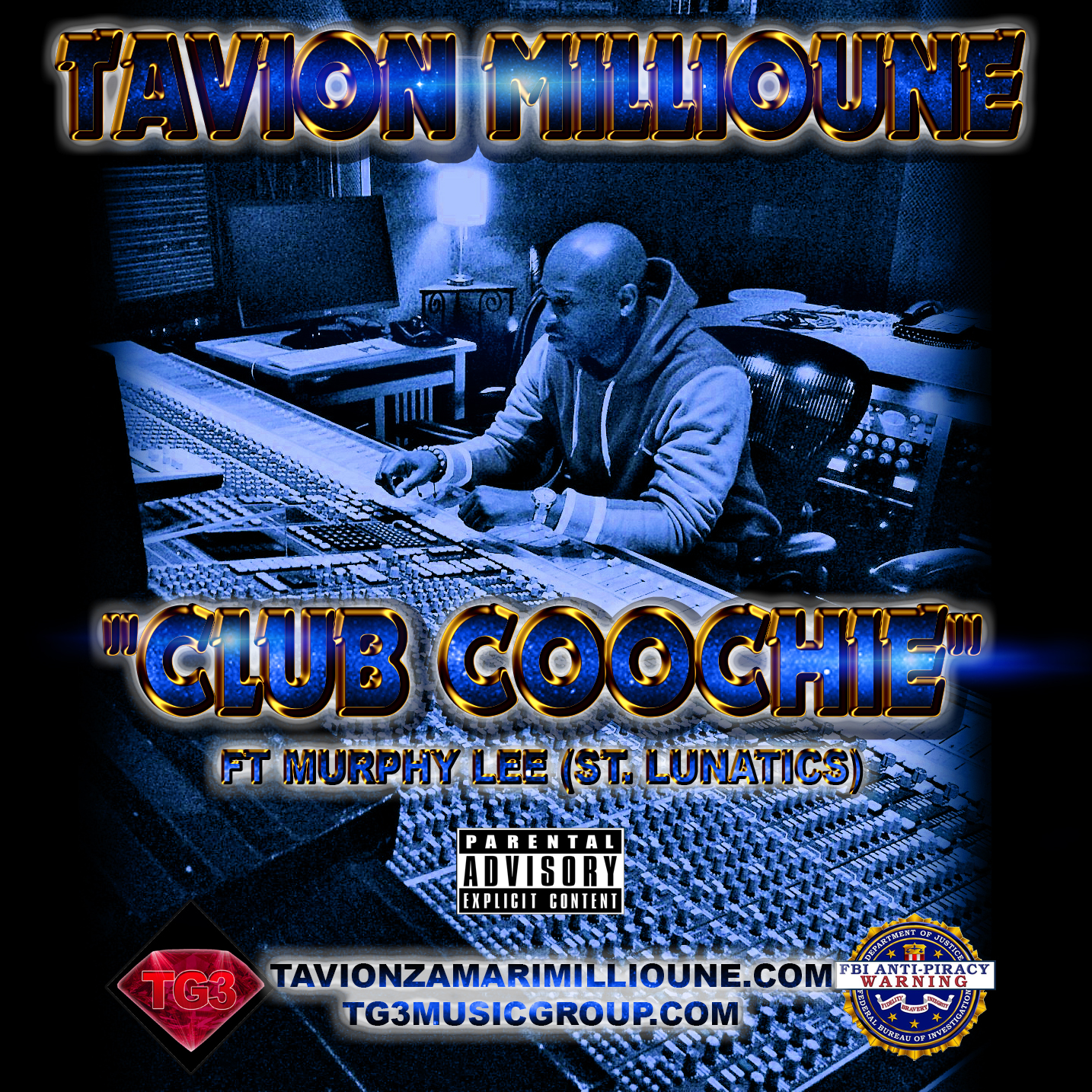 www.mtv.com/artists/tavion-millioune/music
Tavion Zamari Millioune
added to his entertainment resume with musical collaborations with
Grammy Award Winner
Murphy Lee
of the (St. Lunatics),
Multi-platinum
selling artist
Too Short
.
Tavion Millioune
was cast in
Cold Case Files (Anna Mae Florence Case) of the A&E Network as Ricky Cook & Alonzo Robert
,
3 time Emmy Award winning show Justice For All with Cristina Perez on
Justice Central TV (defendant) Hank Johnson Time Warner Season 4
. 
TBS Network Conan TV season 6
,
TV ONE series "Fatal Attraction" Episode 416 as Officer Michael Radford
, 
NBC Investigation Discovery
series
Unraveled Episode 206 as Willie (Father) (2015)
.
Lifetime Movie Network series Murder Book Episode 208 as a bartender (2015)
. He performed cameo/extra appearances in the
NWA
biopic film "
Straight Outta Comption
" directed by
F Gary Gray
and the motion picture film 
Ted2
Starring
Mark Wahlberg.  Zox Films
casted
Tavion Millioune
as the lead role
(Aaron/Father)
in the film "
Community
" directed by
Andrew Zox
due out in 2016. (Selected Theaters & Festivals)
Odyssey Films/Imperial Films/TG3 Films casted Tavion Millioune
 to play the lead role of
Tao Mills
in the Webisode "
RED LIGHT WORK
" (2017) which will be available on the following on demand networks;
Itunes, VHX, Netflix, Amazon, Hulu, Comcast, Time Warner Cable, HBOGo, Direct TV, Redbox, Cox, Dishnetwork,
VerizonFios, Walmart
and more.......
CEO Tavion Tate Guice Millioune